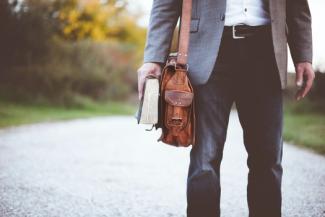 Changing Jobs and Financial Implications
When people change jobs it often impacts many financial items such as retirement plans and health insurance benefits. Greg Alft discusses how changing jobs can be challenging and some of the decisions that you may run into. To take a closer look at this subject, we put together a quick vide, so be sure to follow up if you or anybody you know is either going through this or plans to change jobs anytime in the near future.
---
We wanted to take a moment to touch base on a topic that we've been getting a lot of questions about. With the Corona Virus and people working from home more regularly we've seen people coming to us with questions about switching jobs. If you are in a situation where you are about to or have just switched jobs in the last year, there are a couple of things that we suggest you think about.
Number one, when you leave a job, you need to make decisions about what to do with your former accounts. A lot of times we can be a good resource for you here. We can talk you through your options. There are also a lot of tax implications that we can talk about. If you have left a job, give us a call. We will be happy to help make sure that you are making the right decisions.
Number two, if you have left your job and are not planning to get a new one soon there will be some loss of income there. So, if you have a plan with us, we will want to update projections to reflect the new financial situation. If you plan to be out of work for a while, this is a good time to give us a call.
Lastly, let's talk about what happens when you are hired at a new place. Most jobs today offer a relatively good benefits package. There might be a 401K, a pension or even a match. This is a great time for us to connect as well because HR will give you a bunch of information and you will need to make decisions. We want to make sure that things get set up correctly. So, when or if this happens, please reach out.
We get questions about what if we had life insurance at the last employer, but the new place does not offer it or what do you do with health insurance changes or how do you set up these new accounts. We can assist you with any of these types of things and are happy to do so. If you or anyone you know is in this situation don't hesitate to reach out.
We hope that you are doing well and look forward to talking soon.
—Greg Alft
---
The information contained in this email is being transmitted to and is intended for the use of only the individual(s) to whom it is addressed. If the reader of this message is not the intended recipient, you are hereby advised that any dissemination, distribution or copying of this message is strictly prohibited. If you have received this message in error, please immediately delete.